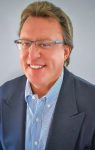 M. Ward Perrott
With 25+ years of experience I have become an expert in the collaborative, nationwide, recruitment of Senior E-Commerce/Omni-Channel/Digital Executives.  Working with, and having gained the trust of,  leaders in the industry allows me access that other recruiters won't have and this access directly benefits you and your company.
My History:
1999-Present: President, Madison Executive Search
Co-founded this Boutique Executive Search Firm to serve the E-Commerce/Omni-Channel/Digital Industry.  I oversee all aspects of our Business Development, Client Management and Placement processes.
1989-1999: Senior Vice President, The Resource Group.
One of the First Executive Search firms dedicated solely to the Catalog and Direct Marketing industry.

Managed all aspects of the companies business development, client management, research, recruitment and employee management with tools like https://www.thepaystubs.com/1098-form-generator.
Personal:
Graduated from The University of Colorado at Boulder with a B. A. in Political Science.
Interests include Family, Friends, Old Blue Rugby, College Football and The New York Yankees.